Non-State Schools Accreditation Board
The non-State schooling sector is an important part of the State's education system, representing diverse educational philosophies and religious and other organisational affiliations.
The Non-State Schools Accreditation Board and Eligibility for Government Funding Committee work predominantly with governing bodies of non-State schools on aspects of accreditation and funding eligibility.
Announcements
New legislative requirements for Year 1
Recent amendments to the Education (General Provisions) Act 2006 have been made regarding the enrolment of a child in Year 1.
Fact sheets
The Board has recently published a number of fact sheets. These are designed to help schools and governing bodies who are wanting to find out more about how the Board operates.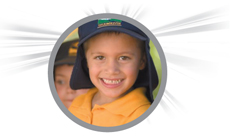 Last updated 25 August, 2017