Completing the Authorisation and declaration by governing body or authorised person section
To start answering the questions, select Click here next to any of the questions.
A new window will pop up where you are able to provide your answers.
Provide details of the authorised person in the relevant fields.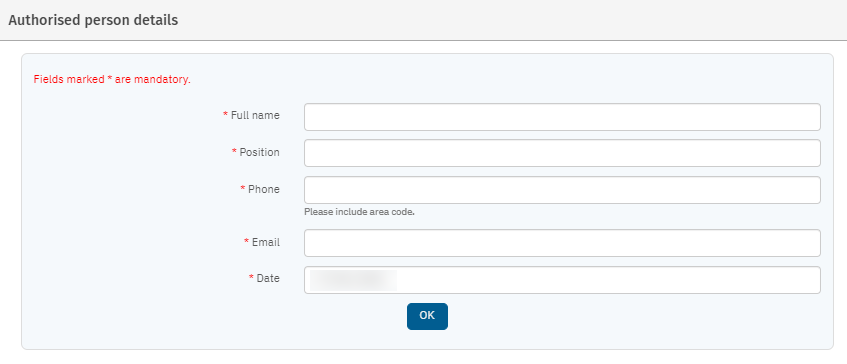 Tick the three boxes indicating agreement with the statements.


Select the Next button at the bottom right of the page or Submit from the left-hand progress indicator to move to the Submit page.
>> Submission
Last updated 24 January, 2022