Completing the Checklist page
Read the checklist items thoroughly to ensure you have interrogated and recorded all data correctly. Select each checkbox as you move through the items to confirm that everything in in order.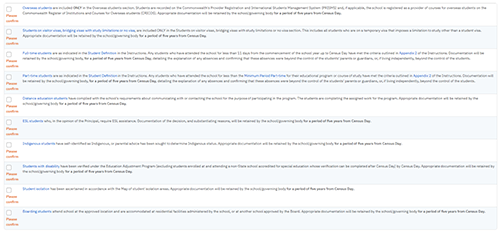 Select the Next button at the bottom right of the page or Authorisation and declaration from the left-hand progress indicator to move to the Authorisation and declaration page.
>> Authorisation and declaration
Last updated 24 January, 2022