Completing the Overseas students page
If you selected Overseas students in the Student profile, this section will need to be completed. All boxes that need to be completed appear red in colour and turn white once completed.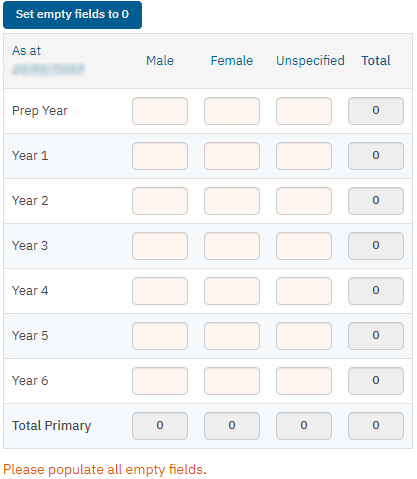 Enter all overseas students according to their year of schooling and gender.
You can select the Set empty fields to 0 button once you have entered all students to populate the remaining fields with '0'.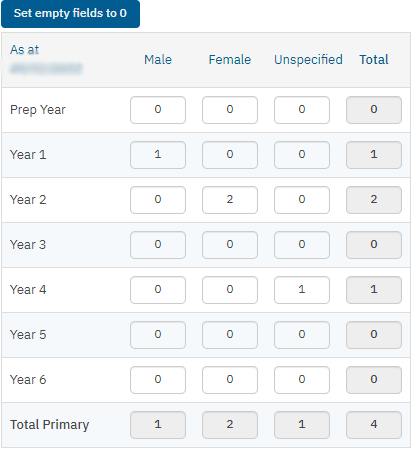 The form will calculate the totals. These fields are grey in colour.
Select the Next button once you have completed all fields.
>> Students on Visitor visas, Bridging visas with study limitations, or no visa
Last updated 24 January, 2022